The Buyer's Guide for Industrial Displays: 5 Easy Steps to Ensure ROI
Posted by Dedicated Computing on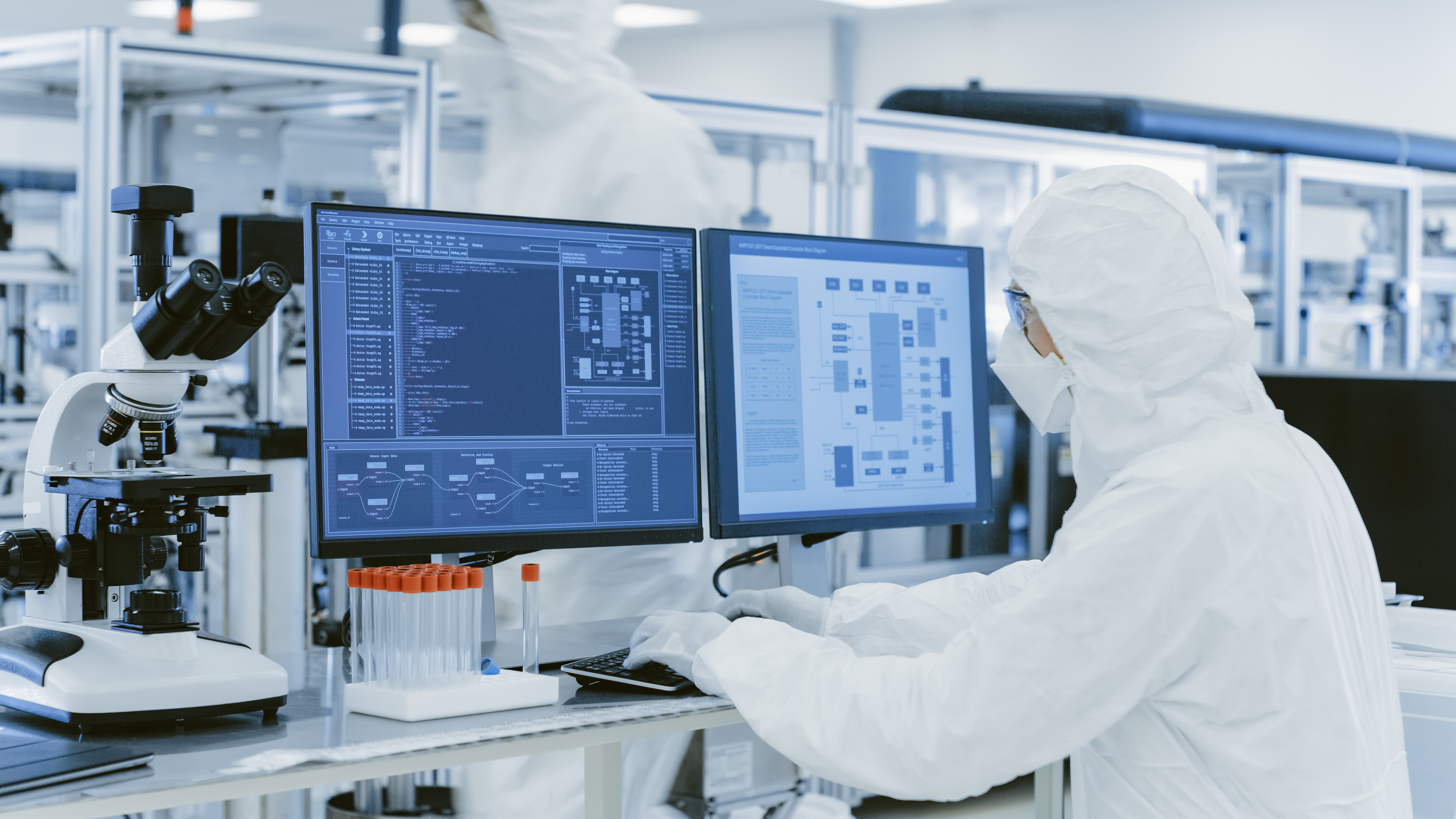 How to Avoid "Shiny-Object Syndrome" when Buying Industrial Displays
As a manufacturer of mission critical instruments, is your display system keeping up with user expectations? Outdated industrial display systems can cause user-frustration, which often presents the "shiny-object syndrome" for the latest and greatest monitor when it's time to upgrade.
So as the manufacturer of the instrument, when is the time right to revisit the display?
It's easy to get distracted, or even overwhelmed, by all the options available. The sleek design, multi-touch capabilities, and crystal-clear resolution available on modern displays make it tempting to choose a display system with all the bells and whistles.
But before you invest time and budget into a shiny new display system that may be packed with features you'll never use, or choose a less expensive option that doesn't quite meet your expectations, there are a few things to consider.
Use our five-step buyer's guide below to learn how to evaluate your needs, choose the right system, and ensure ROI.
Step 1: Change and Legacy
First, look at what's changing and what's staying the same. At some point, change and legacy collide with dramatic results. Answering these questions at the beginning of the process helps you know where to start.
• Is the current display underperforming?
• Has the application evolved to require a different resolution, touch technology, or inputs?
• Is the display required to be compatible with legacy systems?
• Do the legacy systems use proprietary touch drivers and non-standard video resolutions?
• What is your plan for supporting legacy units still in the field?
Step 2: Specifications
The options are endless — speed, resolution, touch technology, inputs and outputs, enclosure types, certifications, use-environment, and so much more.
Before choosing the most high-performance, high-end system with the most robust specs, take a moment to pause and be pragmatic. The main questions to consider are:
• Have you collected user input for what's working, what's not?
• Location and environment are key. Is anything changing from the current location or with temperature, noise, or air quality?
• What technical specs are essential for optimal performance versus nice to have?
If your product doesn't need the higher-end features to perform at its best, take a step back and think about what's essential.
Step 3: Lifecycle Management
Longevity and lifecycle issues can be consuming and expensive — especially when they are unexpected. Instead of ignoring the issue until it's a crisis, address it head on. Take the time to answer these questions:
• How important is the lifecycle of your display?
• Is the product embedded into a certified system?
• What certifications are required for the new display?
• Does the display system need to be managed as part of a larger system or instrument?
• Is the product tied to an FDA 510K submission?
• What is the cost of transitioning every 18 months versus 36 – 60 months?
To understand how a product lifecycle may (or may not) affect your product can help you make the right decisions about your display system.
Step 4: Cost
Addressing total cost of ownership (TCO) is important. Consider the following factors before finalizing cost per unit:
• Is the display part of a commoditized or highly price sensitive solution?
• Is cost a primary or secondary consideration?
• What percent of total system cost is the display?
• Are you shopping on price or looking to meet your needs at a reasonable price?
• How long is the display expected to support the overall system?
Remember – the cheapest solution isn't always the best choice, and the most expensive option may be too features-rich for your needs. The right display solutions partner will help you figure out what industrial display system is the best fit for your situation.
Step 5: Brand Awareness
Having your company brand logo and/or colors integrated into your display product is an excellent way to reinforce your company's presence. Taking brand considerations into account is an important step, and incorporating into your display product might be easier than you think. Users will appreciate the extra efforts from your product design team for a subtle but impactful touch with company logo and colors.
Choosing a new display system is no small task. However, taking the time to think about what you really need to get out of a new system will help make the process far less overwhelming and much more rewarding.