Can thermal modeling strategies improve thermal performance?
Posted by Dedicated Computing on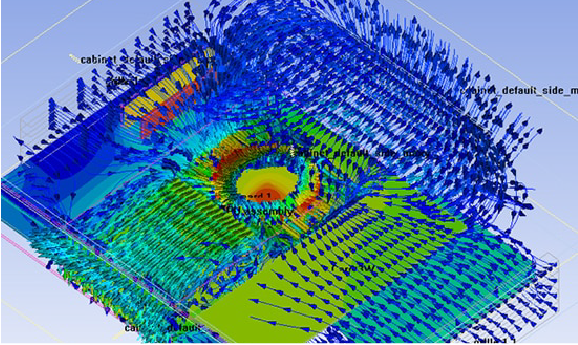 Whether it's medical treatment equipment, flight simulators, or systems running a nuclear power plant – each embedded application is not only an investment, but often a mission critical element in keeping larger systems performing reliably and safely. In this reality, it's fair to say thermal management is one of the biggest obstacles for the mechanical architecture of such computer systems.
Original Equipment Manufacturers (OEMs) have long relied on physical simulation testing of designs to determine thermal resiliency. It's a demanding process that must replicate complex computing environments. Engineers create prototypes based on experience and presumptions, these are subsequently tested in a thermal chamber, and a temperature profile of crucial components, such as CPU and GPU, is generated. It's also a considerable effort, testing a great diversity of components integrated into a total systems package. Failure of any one piece can result in a complete overhaul, resulting in considerable time delays and monetary outlays for redesigning, manufacturing, and testing.
Virtual modeling is emerging as a better and smarter option – and one that provides developers with a powerful predictive tool for assessing thermal integrity. A virtual testing solution offers a data platform that can gather and analyze multiple factors, including temperature, air pressure, airflow velocity (for all X, Y and Z directions), and viscosity ratio at any location in the system. Armed with this trove of information, designers can respond to a thermal failure quickly, and make the necessary adaptations before a single part is prototyped. OEMs can reduce development costs, accelerate time-to-market, and even consider alternative designs based on learnings from simulated performance data.
For more insight, read Dedicated Computing's White Paper on Thermal Simulation Modeling for Improving Time-to-Market. Click HERE to connect with the team at Dedicated Computing to learn more about virtual thermal testing solutions.