Competing in Medical Device Design: Gain an Edge with a Smarter Look at TCO
Posted by Dedicated Computing on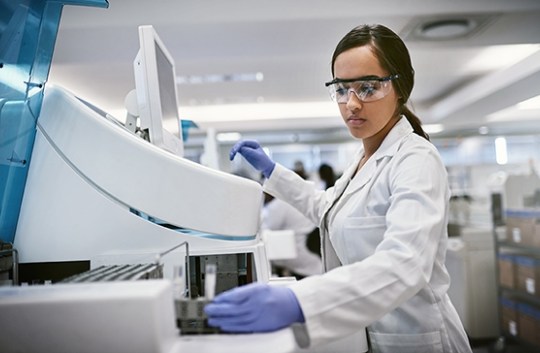 Medical System Development Costs are Better Defined by Lifecycle Management, Last Time Buys and Long-term Component Availability
In the challenging and diverse realm of medical system design, not only do regulating agencies demand quality and compliance, but patients and doctors expect smart, connected health strategies. Systems must perform reliably in the spectrum of mission-critical healthcare environments, which may mean hospitals, doctors' offices, in the home, or emergency settings. Global factors such as an aging population and the need for healthcare anywhere create even greater impact, keeping the market dynamic and continually evolving.
For embedded manufacturers of healthcare systems, delivering on this promise is just the beginning. Keeping systems in the field as long as possible is crucial for patient treatment as well as market leadership. Strategies for longevity must include both a design and support perspective and may require OEMs to challenge the status quo.
Use Case: A start-up medical manufacturer scales change management
One medical design start-up, a developer of systems for fluorescence image-guided surgery, recognized smarter change management as a way to compete and win. Cashflow and reduced costs were critical to success, driving its focus on components with a strong balance of performance and longevity. In this scenario, the product lifecycle had to prove viable for long-term medical deployment by offering cost-effective, FDA-validated performance that would interest a buyer for the overall company.
This OEM recognized that any conversation around lifecycle management must also include total cost of ownership (TCO) and how it is defined. Once the team established a timeline for system development, they evaluated TCO as a complete picture. In this case, the OEM prioritized the need for insight into when component replacement should be expected and the associated cost.
This is a shift from a traditional look at TCO. Instead of simply outlining upfront system costs – and bidding supplier against supplier for pure component costs – the OEM sought proposals based on lifecycle management, last time buys, and long-term component availability. Newly empowered to evaluate system TCO over a full ten-year period, the OEM chose suppliers committed to meeting long-term needs and offering the best total cost.
To optimize planning and align its hardware Bill of Materials (BOM) with program needs, the OEM considered which software elements were right for its stack. This critical step acknowledges the software stack must not only accommodate the application software but must also be managed in the same way as the hardware stack. In addition, the OEM considered the lifecycle of each operating system (OS), which may affect system functionality and add validation cycles to system design.
In this scenario, the OEM recognized that evaluating and choosing an OS is equally as important as choosing ideal hardware components. Making a change to a piece of hardware impacts system certifications, but the OEM went further and considered whether it also affects the software image that goes on that device. Because upgrading and re-validating the software image presents a significant undertaking, this OEM embraced and anticipated the challenge, planning for it at the early stages of design. As a result, changes to hardware and software were slated to occur in tandem in the design or upgrade cycle. Re-validation is still significant but orchestrating it as a unified effort played a role in streamlining costs and engineering resources. The OEM saw competitive value by avoiding multiple re-validations that add cost and time to overall product resources.
Prioritizing lifecycle for a healthy competitive edge
Reliable, long-term performance is crucial in medical equipment design. Nothing is more important to patients than acquiring reliable access to lifesaving treatment. And nothing is more powerful in establishing OEM leadership than creating a reputation for longevity of system performance. For greater insight on how Dedicated Computing is enabling the competitive vision and strategy of global healthcare OEMs, request a meeting with an engineer here.