Dedicated Computing Announces Long-Term Commitment to Global Headquarters
Posted by Dedicated Computing on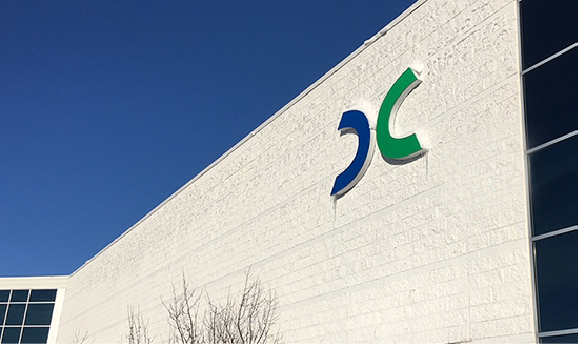 Waukesha, WI (January 24, 2017) – Dedicated Computing announced today its long-term commitment to maintain its 132,000 sq. ft. global engineering and technology headquarters in Waukesha, Wisconsin for the next decade.
The company has experienced impressive growth both nationally and internationally, and feels the current headquarters will continue to support its future growth and expansion. With over 200 associates in the Waukesha location, and with plans to grow that number substantially, the company's management felt it was important to re-confirm its long-term commitment to its headquarters for the benefit of its associates and customers.
"This announcement is less about our facilities, and more about our people," said Don Schlidt, President and CEO of Dedicated Computing. "We draw heavily on the Milwaukee/Waukesha area in our ongoing search for talented engineering and technology focused associates that bring a great work ethic and who are interested in joining an exciting and growing company. Our headquarters decision was focused on ensuring we are located in a metro area where we can maintain and build our great team of associates in support of our future growth plans."
Dedicated Computing is an original design manufacturer (ODM) of proprietary, highly-engineered computing systems for blue-chip OEM customers in the Healthcare, Life Sciences, Training & Simulation, and Industrial markets. The company recently announced a new relationship with McNally Capital, a Chicago-based firm which specializes in partnering with the management teams of high-quality, successful businesses to help them achieve their long-term growth objectives.
About Dedicated Computing
Dedicated Computing is a global technology company committed to solving the business problems of our customers through the design, development and deployment of innovative technology solutions.
More information can be found at https://www.dedicatedcomputing.com