Deep Learning Workshop with Dedicated Computing, NVIDIA, and MSOE
Posted by Dedicated Computing on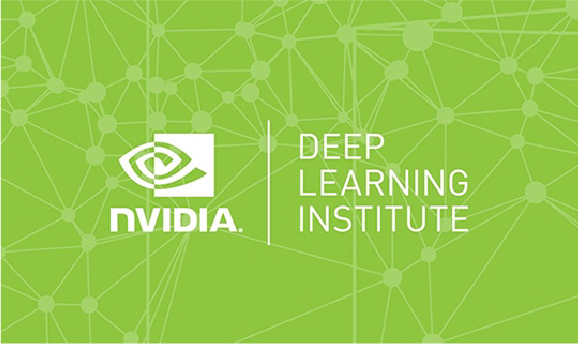 Waukesha, WI – [04/05/2017] – Dedicated Computing is co-hosting a Deep Learning Institute workshop in collaboration with NVIDIA and Milwaukee School of Engineering (MSOE). The workshop will take place at MSOE on April 13, 2017.
Deep learning is a new area of machine learning that seeks to use algorithms, big data, and parallel computing to enable real-world applications and deliver results. Machines are now able to learn at the speed, accuracy, and scale required for true artificial intelligence. This technology is used to improve self-driving cars, aid mega-city planners, and help discover new drugs to cure disease.
The workshop will feature NVIDIA Deep Learning instructor Jonathan Bentz, who will be leading an opening seminar, an applications lab and a Q&A session. Attendees will explore fundamental concepts of deep learning and discuss real-world examples of its use in industry. They will also solidify the concepts with a hands-on lab where they can train, modify and test their own deep neural network on an image classification problem.
"Providing insight on new technologies to the community and businesses helps drive the next wave of innovation," said Jeff Krueger, Director of Systems Engineering at Dedicated Computing. "Exposure to this rapidly changing technology through hands-on sessions with NVIDIA is a key part of transferring this knowledge to area leaders. We are excited to be part of this effort and to be involved in a very dynamic and evolving capability."
"The Deep Learning Institute workshop is one of several initiatives underway at MSOE that will further expand our reach in the area of applied computing and artificial intelligence," said Dr. Steven C. Bialek, interim vice president of academics at MSOE. "Based on partnerships with industry leaders like NVIDIA and Dedicated Computing, MSOE will introduce a new software engineering specialization in artificial intelligence and machine learning. In addition, we'll launch a series of quarterly AI professional development workshops."
Attendance is by invitation only. Attendees will include a choice group of MSOE alumni, as well as employees of select area businesses.
About Dedicated Computing
Dedicated Computing is an original design manufacturer (ODM) of proprietary, highly-engineered computing systems for global customers in Healthcare, Life Sciences, Training & Simulation and Industrial markets.
More information at https://www.dedicatedcomputing.com
About NVIDIA
NVIDIA's invention of the GPU in 1999 sparked the growth of the PC gaming market, redefined modern computer graphics and revolutionized parallel computing. More recently, GPU deep learning ignited modern AI -- the next era of computing -- with the GPU acting as the brain of computers, robots and self-driving cars that can perceive and understand the world. Today, NVIDIA is increasingly known as "the AI computing company."
More information at https://www.nvidia.com/
About MSOE
Milwaukee School of Engineering is an independent, non-profit university with about 2,900 students that was founded in 1903. MSOE offers bachelor's and master's degrees in engineering, business and nursing. The university has a national academic reputation; longstanding ties to business and industry; dedicated professors with real-world experience; a 97 percent placement rate; and the highest ROI and average starting salaries of any Wisconsin university according to PayScale Inc. MSOE graduates are well-rounded, technologically experienced and highly productive professionals and leaders.
More information at https://www.msoe.edu/