Embedded Computing Systems in Simulated Training
Posted by Dedicated Computing on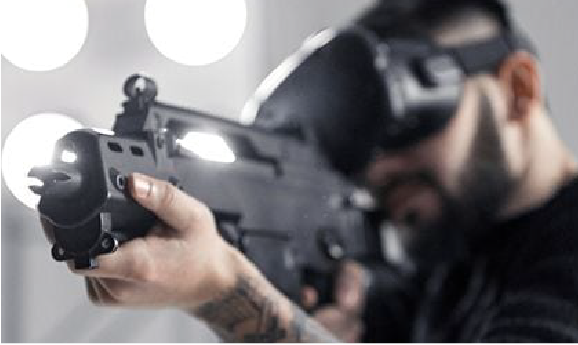 A highly engineered, embedded computing system is critical to powering the simulated training industry. Compute systems and the integration teams require the necessary understanding of the product dynamics, modeling, image generation,content, and the hardware driving the simulator.
These advanced simulation systems power 3D content to produce a synthetic environment to realistically represent the types of challenges faced by a user. The use of embedded computing in simulation enables product engineers to carry out extensive training exercises without losing time and resources to preparation and execution failures. Consider the risks for sending a young pilot on a training exercise in real aircraft. The risks are obvious for life safety and costs.
Considerations for Military Training and Simulation Systems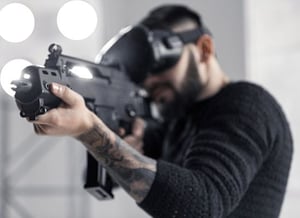 Recent developments in simulated training systems have benefited the following areas:
Earlier simulation systems used for military training relied on inefficient coding that made them expensive and inflexible. Technological advances such as embedded computing systems and distributed compute models have greatly streamlined simulated training software, allowing easier incorporation into existing training and testing programs.
Storage
Compute processing
Display
Network architecture
Image rendering
Virtualization
New training systems incorporate centralized distributed storage systems, enabling simulations to meet key requirements for virtual training, including information integration, interoperability,and composability. Distributed storage enhances computing speed and scalability in training by gathering all essential information in one place, enabling awide range of scenarios to operate within the same framework.
Simulated training environments have improved processes surrounding compute and image rendering as well. These improved approaches appoint different subsystems to render images and deliver content. This distributed approach allows better display management and improved selection of types of images to be rendered, ensuring faster training speeds.
When coupled with embedded computers, distributed systems enable a point-of-need approach that incorporate real-world devices such as tools and weapons to provide more realistic simulated scenarios. These high-fidelity synthetic environments work with a fully networked architecture, enabling higher processing speeds, greater precision, and a higher form of realism for the user.
Distributed and embedded simulation systems will improve flexibility and introduce centralized databases to your training network, reducing operational costs without compromising the quality of instruction.
Superior Simulation and Training
Before the introduction of simulation systems, engineers resorted to live field training with expensive weapons or aircrafts, risking the loss of valuable personnel and equipment to real-world accidents. Embedded computing in simulation greatly reduces the risk of injury and loss of resources by providing high-quality theoretical models to iron out the kinks in new projects before testing them in the real world.
Increasingly, military,transportation, and aerospace engineers use custom dedicated computing software,hardware, and graphic processing units (GPUs) to produce high-fidelity and realistic simulation scenarios for flight training and the military.
Currently, a wide range of state-of-the-art simulators based on embedded computing offer crucial preliminary training and testing for a broad range of military and flight applications. These systems are allowing more individuals and equipment to meet rigorous quality standards while maintaining facility safety.
Understanding the key features
Simulated training based on embedded computing systems provide the following features:
Compelling representation of temporal, spatial, seasonal, geographic, and specular features in high-resolution simulated environments
Preloaded training data for numerous synthetic environments allows users to add geo-specific content to create realistic simulations across a variety of fully fleshed out templates
Real-time combination and alteration of geo-specific information such as land data andelevation with geo-typical data dynamically assembles simulations for globaltraining experiences
3Dcontent libraries and databases offering thousands of themes and scenarios to help users train and learn better
Learn more about the unparalleled simulation technology
The world's most innovative training and simulation products are powered by highly engineered embedded computing systems.. These systems enable users to create realistic simulations based on synthetic environments without having to change underlying infrastructure or worry about hardware limitations. The flexibility, adaptability, and mobility of embedded computing–based simulations render thema viable alternative for equipment testing and personnel training in the military and aviation industries.
To learn more about embedded computing systems, contact Dedicated Computing.