Ensuring a Successful Migration to Windows 10
Posted by Dedicated Computing on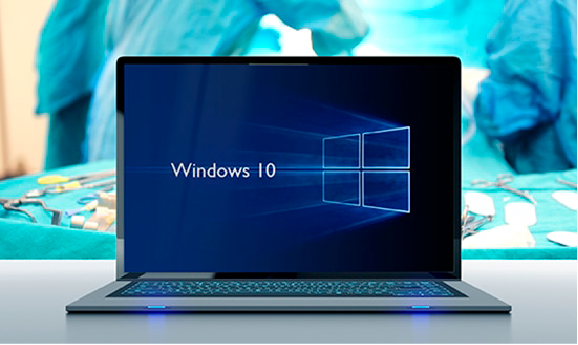 The launch of a new operating system is always a challenge, and in the context of stresses faced by the OEM community developing and manufacturing complex medical systems, it can be particularly daunting. Considering the rising tide of security concerns affecting medical devices, however, and the ability of Windows 10 to better protect against these evolving threats, OEMs should be seeking smart ways to transition to the new software solution—smoothly and proactively, rather than under duress of a potential future FDA mandate. System validation, application performance, industry regulations, and compliance requirements are just some of the issues that have OEMs scratching their heads: What are the pitfalls of a Windows 10 transition and are there smart ways to successfully migrate hundreds or thousands of devices to a new operating system?
Share Information
Open discussion and shared information is critical to determining a path, tapping into insights from both engineering and development teams. This "big picture" approach will help OEMs take the most strategic path, as there are certainly going to be choices to be made.
How does the application's release schedule come into play?
Are there strategic buys that can extend a Windows 7 deployment, and if so, what are the risks?
What are the development requirements behind hardware that handles both OS options?
What other opportunities are made possible by undertaking OS transition; for example, can we simultaneously improve remote access and field service?
Protect Validation Resources
Remaining with Windows 7 is an option for some companies. For example, if the application has a future release scheduled that best accommodates the Windows 10 transition. OEMs avoid re-engineering and validation just to keep performance static. Hardware lifecycles may conflict, however, adding some complexity to this effort. Risks also increase as the end of Windows 7 support approaches. Last-time buys may become more difficult, additional components will also discontinue support, and compatible device drivers may disappear. OEMs should instead focus on minimizing validation, whether remaining on Windows 7 or migrating to Windows 10, committing to effective management of software stack and hardware transition.
It's critical to be aware that resources are required whether or not the OEM application is rewritten for a new OS; a new software stack must be developed and tested for reliable performance with Windows 10 and any new hardware. Components that support both OS options may add greater value here, extending application lifecycles as well as enabling new options for security patching, system updates, and maintenance. Careful evaluation of hardware is necessary to OS transition, offering potential efficiencies of time and resources by syncing up validation of hardware, software, and OS.
Strategies May Include Incremental Approach
Moving to a new OS may also be best handled with an incremental approach, depending on how the system is deployed and connected, as well as where it is in terms of its overall lifecycle. For example, a deployed system with limited connectivity could be migrated to the same OS but with the addition of a remote monitoring agent. This enables more effective distribution of device updates, which could include a new OS and validated software stack. By approaching the transition in phases, OEMs protect their customers' investments, minimizing disruption and improving security patches through improved connectivity.
Security Is the Driver
Even as connectivity is an advantage for intelligent healthcare systems, its potential for increasing the threat surface on systems and devices demands a smarter and more thorough approach to security. Windows 10 inherently addresses these security concerns, with focus on secure identities for both on-premise and cloud resources, information protection based on improved access policies, and hardware-based threat resistance. It's an approach that aligns with published FDA industry guidance, setting expectations that OEMs will prioritize system security from development to deployment. OEMs must find a way to be responsive to these concerns, while protecting product lifecycles, including systems in the field.
Conclusion
Like it or not, Windows 7 support has an end date. Intel's 6th Generation family of processors (formerly known as Skylake) is the last to support Windows 7, and chips such as Kaby Lake or AMD's Zen are now officially supported only by Windows 10. It's far better for OEMs to get in front of this challenge, before FDA guidance becomes mandated security controls. Smart, proactive strategies—based on insight from all aspects of the OEM organization—can reduce risk, avoid unnecessary validations, and sync up hardware, software, and OS lifecycles for a better overall infrastructure for application development.
Jeff Durst is the director of product management and solutions architect at Dedicated Computing. He ensures that Dedicated Computing's product roadmap aligns with the company vision, and converts customer requirements into the architecture and design of the solutions. Durst taps into more than 30 years of technical and business leadership experience to guide Dedicated's product strategies in healthcare, communications, military, aerospace, industrial, and scientific computing. You can connect with him via LinkedIn or email at jeff.durst@dedicatedcomputing.com.
To learn more about Dedicated Computing, visit https://www.dedicatedcomputing.com