Entrepreneurship is Central to Job Creation
Posted by Dedicated Computing on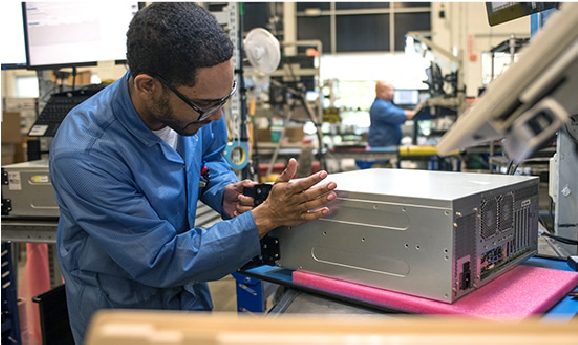 Insights on Building the Wisconsin Tech Economy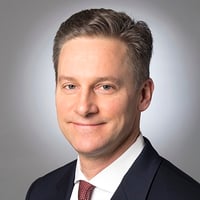 Dedicated Computing's President & CEO, Don Schlidt offers a point of view on job creation in Wisconsin, advocating that growth is as much about scaling established businesses as it is driving new start-ups. Don brings more than 30 years of business experience and 20 years of technology industry experience leading high-performance organizations. In addition to serving on the Dedicated Computing Board of Directors, Schlidt currently serves on the Technical Advisory Board for Intel Corporation as well as the Wisconsin Technology Council.
To be clear, I am a big fan of Wisconsin as a place for entrepreneurs to start businesses! Wisconsin has done a lot to make the business environment more advantageous for start-ups. As an evolving tech-based economy, Wisconsin has developed some really smart ideas about how to make it easier to be an entrepreneur.
In addition, more than a hundred state-based VC firms drive steady start-up investments. Many of them began their firms in other parts of the country and then opted to capitalize on all the Midwest has to offer in terms of family lifestyle and moderate cost of living. And there is no question that a lot of today's rhetoric is centered on the power of start-ups as job creators, as they certainly are, but we need to remember established firms have an equally critical role to play in fueling growth in employment with their ability to scale.
The proof is in the numbers. Today in Wisconsin, according to statistics from both the Department of Workforce Development and Wisconsin Economic Development Corporation, approximately 90% of jobs created come from existing, entrepreneurial companies (scale-ups) that are driving steady, continued growth. This is not a new concept, but it is one that does not seem to get nearly as much press or attention as start-ups and mega-deals. One of the best-known advocates for the concept of scale-up growth was Andy Grove, former CEO and Chairman of Intel Corporation. Upon surveying the Bay Area's ecosystem of start-ups, he pointed out that there was a critical need to ensure that public funding and grants directed at start-ups, which aimed at one to three new jobs over a two-year period, would be matched with similar funds directed to scale-up firms poised to grow from three jobs to 300!!
If one of our goals here in Wisconsin is to attract and retain talent, we need to understand and embrace these dynamics – and appropriately balance our investments in start-ups as well as scale-ups. We will attract a more diverse talent base, protect our early investments, and generate a broader variety of the types and levels of jobs available to our residents. This is a smart, pay-it-forward strategy that not only values the business contribution of entrepreneurs but also recognizes that economic development comes from our established community of businesses growing the employment base throughout the State of Wisconsin.
I am not advocating pulling resources from start-ups, but rather a balanced approach to economic development. "Balance" means we begin at the start-up, invest and shore it up for greater growth. We also balance those investments by making similar investments in established companies already prepared to scale, protecting and accelerating their opportunities as well.
If one of Wisconsin's important economic messages is that we help entrepreneurs create jobs, we must not lose sight of that entrepreneur until he or she has scaled their company and grown their job base to a sustainable level. The scale-up process relies on an entirely different set of skills and resources than new business ventures in start-up mode.
This post is featured in the latest Accelerate, a publication from the Waukesha County Business Alliance. Click here to read the full publication.
Interested in learning more about Wisconsin Entrepreneurship? Read The Good News About Wisconsin Entrepreneurship from John Koskinen, Chief Economist for the Wisconsin Department of Revenue, in January's Accelerate starting on page six. To read more from Dedicated Computing, visit our blog.