Extend Security and Reliability with a Blend of Remote and Onsite Strategies
Posted by Dedicated Computing on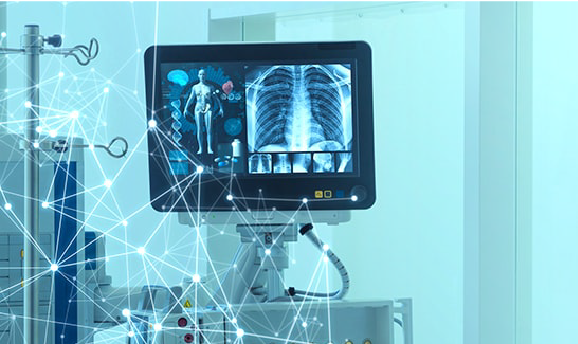 Proactive Service Demands Real-time Insight Into Medical Device Performance, Balances Costs and Risk
Keeping healthcare systems in the field as long as possible is an exceptional demand for original equipment manufacturers (OEMs). Support strategies can play a critical role, recognizing security as a primary design requirement for connected devices. These concerns must be considered at the earliest stages of development rather than 'bolted' on later -- which requires the understanding of implementation logistics and goals for achieving the right level of security – acceptable to the manufacturer as well as the device's operational setting.
Security features can also be built into the software image, allowing systems to be online and less susceptible to security breaches. Early discussions, in advance of the software image being designed, can allow for a greater understanding of security features that may help the system achieve a higher threshold of protection while maintaining connectivity.
Use case: Early planning improves reliability and addresses security with a smart blend of remote and onsite support
One OEM of medical device equipment recognized a key support issue with its systems being returned noted as "no issue found." Diagnosis was failing because the system was being removed from its environment and the repair depot could not replicate the problem. Remote options added great value here, as the manufacturer's systems didn't need to be removed from the field and could be diagnosed in their functional environment.
For this OEM, remote monitoring required connectivity, empowering the system operator with real-time insight on performance issues and system health. This facilitates proactive service, preventing failures before they happen – as well as highly focused service, tapping into better data to reduce costs for unnecessary service calls. Software updates can be handled remotely as well, eliminating the need for service techs to apply patches onsite using physical devices such as USB keys – for a significant cost savings.
At the same time, connectivity flies in the face of security concerns, potentially increasing vulnerability and risk that healthcare providers are keen to reduce and avoid. OEMs must base consideration of the preferred option on costs, comfort level and requirements of the deployment setting – as well as the likelihood of risk. For example, this OEM considered a hospital environment with a number of different infrastructure layers to navigate. In these types of scenarios, policies must be followed even as they vary from facility to facility. In some cases, security protocols may not even allow an IoT-enabled system to function as a connected device; early discussion of these risks and limitations is critical to a balanced and successful support strategy.
Prioritizing lifecycle for a healthy competitive edge
Reliable, long-term performance is crucial in medical equipment design. Nothing is more important to patients than acquiring reliable access to lifesaving treatment. And nothing is more powerful in establishing OEM leadership than creating a reputation for longevity of system performance. For greater insight on how Dedicated Computing is enabling the competitive vision and strategy of global healthcare OEMs, request a meeting with an engineer here.