Global Upgrades Require Experienced Partners For Logistics & Expertise
Posted by Dedicated Computing on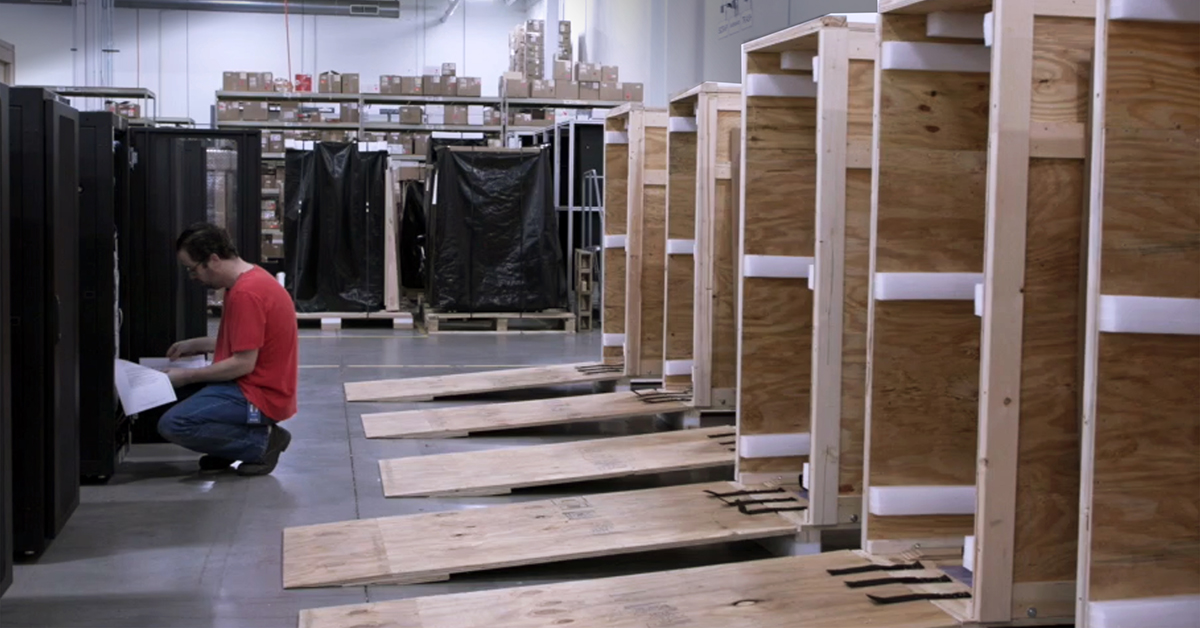 ODM partnerships drive a cost-effective, efficient approach to refreshing global simulation equipment.
A major aerospace training and simulation equipment manufacturer partnered with Dedicated Computing to upgrade its globally deployed base of systems. Because of the diverse and distributed nature of the manufacturer's system installations, Dedicated Computing developed a comprehensive logistics strategy to support worldwide upgrades over 30 locations. In addition to locations throughout the contiguous United States, upgrades were required across the globe, ranging from Alaska and Hawaii to Korea and Germany.
Dedicated's deployment methodologies consisted of four critical areas of impact for the aerospace OEM:
Development kit created to ensure seamless, consistent processes. Dedicated Computing created a self-contained upgrade kit, including two kits filled with the appropriate tools, components, testing monitors, and worktables with rollers. Custom testing software and engineering instructions were developed and incorporated – kits were shipped to deployment sites as needed, then back to Dedicated for replenishment and continued shipping.

Personnel and engineering resources managed for efficiency. Supported by a third-party partner when needed, Dedicated Computing managed all engineering personnel throughout the upgrade, considering travel needs, passport or visa approvals, and security clearances.

Effective testing and integration upgrades accelerated the process to get systems back online quickly. The Dedicated Computing team pulled all nodes from their existing racks, deconstructed, reconstructed, and tested the upgraded systems. All nodes were re-installed and performance validated with a full system IG ATP; this included image loading and BIOS configuration of compute nodes as well as a complete software functional testing and 8-hour burn-in.

Final documentation validated the completed work, established warranty data. Systems were outfitted with customer-specified labeling and packaging, and the aerospace manufacturer was provided with a complete documents package including recovery disk and COTS documentation.
Ultimately, system upgrades were completed efficiently and effectively. A second project complemented the initial deployment to replace selected systems requiring a unique set of training and simulation capabilities. The end customer and the global aerospace industry leader were able to remain focused on their core capabilities while collaborating engineer-to-engineer with the team at Dedicated Computing.
To begin the conversation with Dedicated Computing about bringing immersive LVC training systems to the point-of-need quickly and globally, connect with us engineer-to-engineer at inquiry@dedicatedcomputing.com or 877.833.4848.
Learn More About the Dedicated Difference:
About Dedicated Computing:
Dedicated Computing designs, develops, and deploys advanced computing platforms for OEMs within the Healthcare, Life Sciences, Military/Government, Commercial, and Industrial Automation markets. Based on Commercial-Off-The-Shelf (COTS) technology, these platforms are designed for long life, performance consistency, are environmentally hardened, and supported by a complete service offering to deliver remote management services.