How to Create a Career Path in Technology
Posted by Gareth Harwood on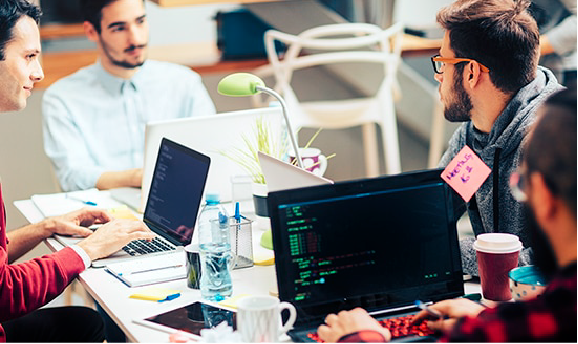 Engineering is everywhere in our society – it's a versatile career choice that makes a difference in the world. Students who have committed to this path might be wondering how to get started in their careers, or even how to focus their field of study within a vast array of options. Newly employed engineers may question how to design a path forward, even as they focus on their day-to-day job roles. These issues are relevant for anyone designing a future for themselves in the field of engineering. With some shared insight and common sense tips, you can better refine your interests and be proactive in developing a fruitful career path.
FIND YOUR CALLING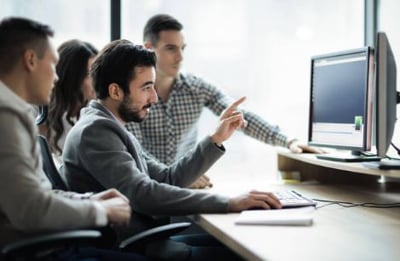 Typically, if you attend a four-year university with an engineering program recognized by ABET (Accreditation Board for Engineering and Technology), your early years include classes such as physics and chemistry. Try to weave in a variety of engineering introduction courses as well. While your first instinct as a student might be to avoid classes of indirect interest, it is wise to invest time in getting a taste of the real differences between fields of engineering study.
Institutions such as MSOE (Milwaukee School of Engineering) do a great job of developing curriculum that allows student to experience entry-level instruction in a range of engineering disciplines without slowing down progress toward a chosen degree. These opportunities can vary greatly from college to college, so take the initiative to go over course selection before locking into a specific university and be sure to capitalize on academic advisement at every step.
CAPITALIZE ON OPPORTUNITIES FOR EXPERIENCE
Internships and co-ops are critical in distinguishing yourself among the crowd. These real-world experiences can also help further refine your direction in terms of choosing a profession. For example, maybe math has always called to you, but an 'on-the-job' experience reveals a greater interest in programming. Taking on outside activities of your own can make a difference as well, for example a project like building a remote-controlled car from the ground up. Develop the design, create the circuit board – these types of activities show you are an engineer at your core. Employers love to see that you love to engineer.
As a student, cover the basics. Carry your resume. When business leaders are on campus, stop by the booth or classroom. They are there to connect, so ask a few questions and take a business card. When more structured settings are offered, participate. For example, several times during the school year MSOE features a local technology business at a hosted dinner event. Embrace the presentation and the opportunity to connect in a mixer setting. Go to the career fairs, even if you're a freshman. Students can never have too much experience interfacing with future employers. Join the student chapters of professional organizations such as IEEE (Institute of Electrical and Electronics Engineers) and ACM (Association for Computing Machinery). Besides looking good on a resume, these groups connect students with people and information.
MIMICKING REAL WORLD EXPERIENCE IN SCHOOL
Gaining technology experience is another top student goal. MSOE's software development lab provides an example of how real-world experience can be gained in a classroom setting. Juniors have access to this year-long program – students are teamed up in small groups and matched with local businesses who volunteer to participate at a high level. Each team owns responsibility for development of a product, while the business contact becomes a leader and mentor throughout the process.
Experience here goes beyond development of the actual software, and students get an excellent introduction for how to demo software to a manager. Feedback is typically more critical and in-depth because it comes directly from a business leader accustomed to caring about a product's level of perfection. Learning how to deliver and present a finished product is an invaluable experience for students preparing to step into the professional world.
LEARN MORE
Learn more about a career with Dedicated Computing here. Follow us on LinkedIn and Twitter for regular job posts. To connect with members of Dedicated hiring team, contact us now, or call 877-333-4848.