System Selection: Smart Hardware Choices Enable a Cascade of Value
Posted by Dedicated Computing on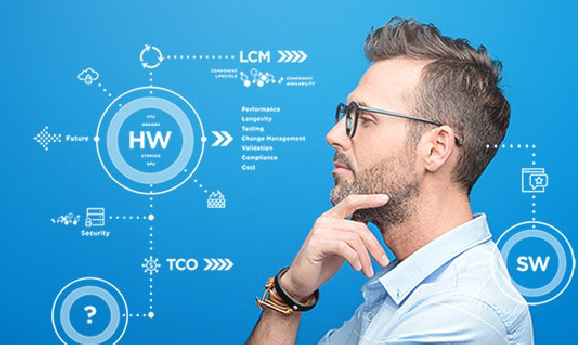 Lifecycle Longevity, System Performance, and Reliability
Smarter hardware choices and system selection enable a cascade of value for embedded systems, including cost savings, system performance and overall total cost of ownership (TCO).
OEMs and ISVs who live in a software-first world, can save big with deeper conversations and planning sessions with their ODM around the overall systems design. With early collaboration built into the design process, OEMs can combat unforeseen hardware challenges, while creating significant opportunities to improve their TCO.
As OEMs search for hardware partners for traditional contract manufacturing, evaluation criteria such as performance and longevity are often overlooked or sacrificed for price. Reliability and longevity for embedded computing systems are key. If not "baked in" early can lead to vulnerabilities throughout a long-term product roadmap. Field support and ongoing product changes can be anticipated and planned, eliminating costly surprises and creating a clear understanding of price versus performance.
Early Collaboration is Key
By seeking a purpose-built PC for their application, software-centric OEMs can rely on the competitive value of right-sizing a system for specific performance. Often, however the first communication between the OEM and their contract manufacturer is a high-level look at an existing bill of materials (BOM) or last-time buy. Preconceived notions about hardware could lead to potential issues, above and beyond cost and performance, creating impact in terms of longevity, parts availability, and ongoing maintenance. In reality, a strategic hardware supplier, or ODM, can help combat these issues early in the design process - recommending new products ready for smarter customization, or new technologies to consider based on a deeper knowledge of sub-technologies and their progress in the market.
Ultimately, with more collaboration as a best practice, a broader view of the hardware requirements can enable the OEM to bring just the right amount of technology to the table -- meeting the application-specific needs for the long term.
As part of the DC OEM Playbook series, "System Selection: Smart Hardware Choices Enable a Cascade of Value," provides six questions for OEMs to evaluate when aligning hardware to their application requirements. Click here to download the System Selection white paper. If you're exploring a new standard for a PC Supplier partnership, click here connect Engineer-to-Engineer with Dedicated Computing.