Medical Instruments and Patient Data Thrive at the Industrial Edge
Posted by Dedicated Computing on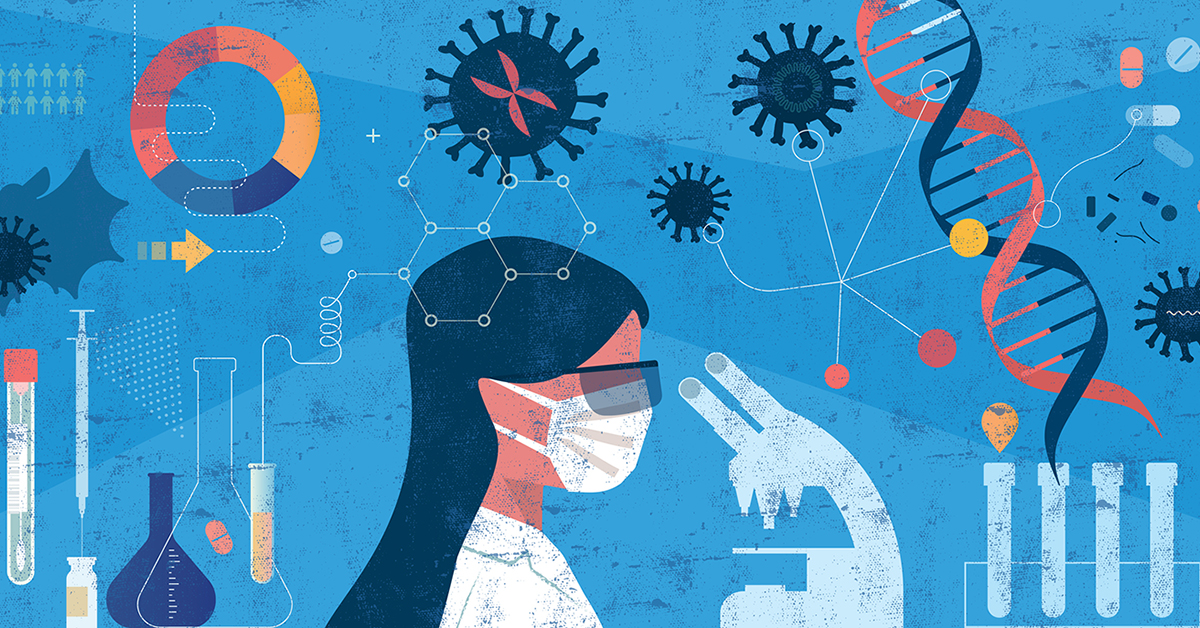 Decentralized computing enables a smarter, faster approach to accessing and applying medical data.
Edge computing is not new. However, as medical OEMs continue to re-think the architecture to support the massive amounts of structured or unstructured data, edge computing points to a decentralized model.
Modern medicine is defined by technological advancements, each bringing new potential for improved patient treatment based on faster and more accurate diagnoses. Data is often at the heart of these advances, empowering clinicians via smarter devices, less invasive procedures, and better overall coordination of patient treatment. Capturing and accessing data close to where it is generated has an immense impact on this landscape – instead of passing massive amounts of data to a traditional data center for processing, edge computing allows healthcare providers to work smarter and faster on their patients' behalf. As one leading medical device manufacturer advertises; "Advancing healthcare technology to serve more people in more ways," could essentially sum up the world of modern medicine. In other words, take advantage of the data available to the providers, convert it to knowledge, then re-apply to help others as quickly as possible, in some cases as close to real-time.



Based on multiple articles sourcing this quote from Santhosh Rao, a principal research analyst at Gartner, "Organizations that have embarked on a digital business journey have realized that a more decentralized approach is required to address digital business infrastructure requirements,".

For the original equipment manufacturers (OEMs) supplying clinicians with modern-day solutions, it's a long-term trend that warrants an increased understanding of edge computing requirements. For example, blended CPU/GPU processing, ruggedized designs, data security, mobility, and connectivity all play a role in achieving the reliable high performance required to optimize healthcare decisions in real-time.
More Devices, More Data, Closer to the Point-of-Care
Healthcare organizations are typically data-rich – but unlocking data value relies on smarter applications that reduce challenges of bandwidth, latency, and data filtering. To achieve this, IT infrastructure today must reduce cloud reliance and develop smarter data management strategies. At the same time, edge devices are diverse (tablets, wearables, sensor-based health monitors, AI-powered imaging systems, and more) and sophisticated. The common factor, however, is that all these devices consistently and constantly gather data, a trend that is only going to grow.



Healthcare decisions, automated actions, and analytics are smarter and faster when data is not indiscriminately passed to the cloud. Data performance improves as well, accelerating processes with smarter decisions about what information stays local and what is better managed by cloud resources. Real-time data insights improve care – accordingly, system design must embrace the specific computing requirements that ensure this high level of performance at the edge.
Hardware Decisions
As OEMs drive software development, the hardware conversation happens in parallel, determining barriers to market, such as regulatory management, product availability, performance requirements, and component lead times just to name a few.
Talk to Your Team -
Environment Challenges? Are your existing or legacy edge devices designed for rigorous medical performance?
Are they Secure? Hardware-based security keeps data safe – but is your team monitoring system-level performance data?
Connectivity is Mission-Critical – Is your team following connectivity best practices? Optimized systems must ensure continuous wireless connectivity via WiFi, 5G/4G/LTE, even 2G for legacy equipment or simple machine-to-machine communication.
Talk to Dedicated
Dedicated Computing's building block approach enables a smart foundation to system development, which allows for customization depending on needs for performance, workload consolidation, environmental concerns, and more. DC's strategic relationships with leading component manufacturers, such as Intel and NVIDIA provide customers deep expertise with edge performance.

Interested in guidance, partnership, and a more competitive future featuring effective strategies in system design and lifecycle management? To begin the conversation with Dedicated Computing, connect with us at inquiry@dedicatedcomputing.com or by clicking the Request a Meeting button below.
Request a Meeting with Dedicated Computing: