Powering Next-Generation Surgical Navigation
Posted by Dedicated Computing on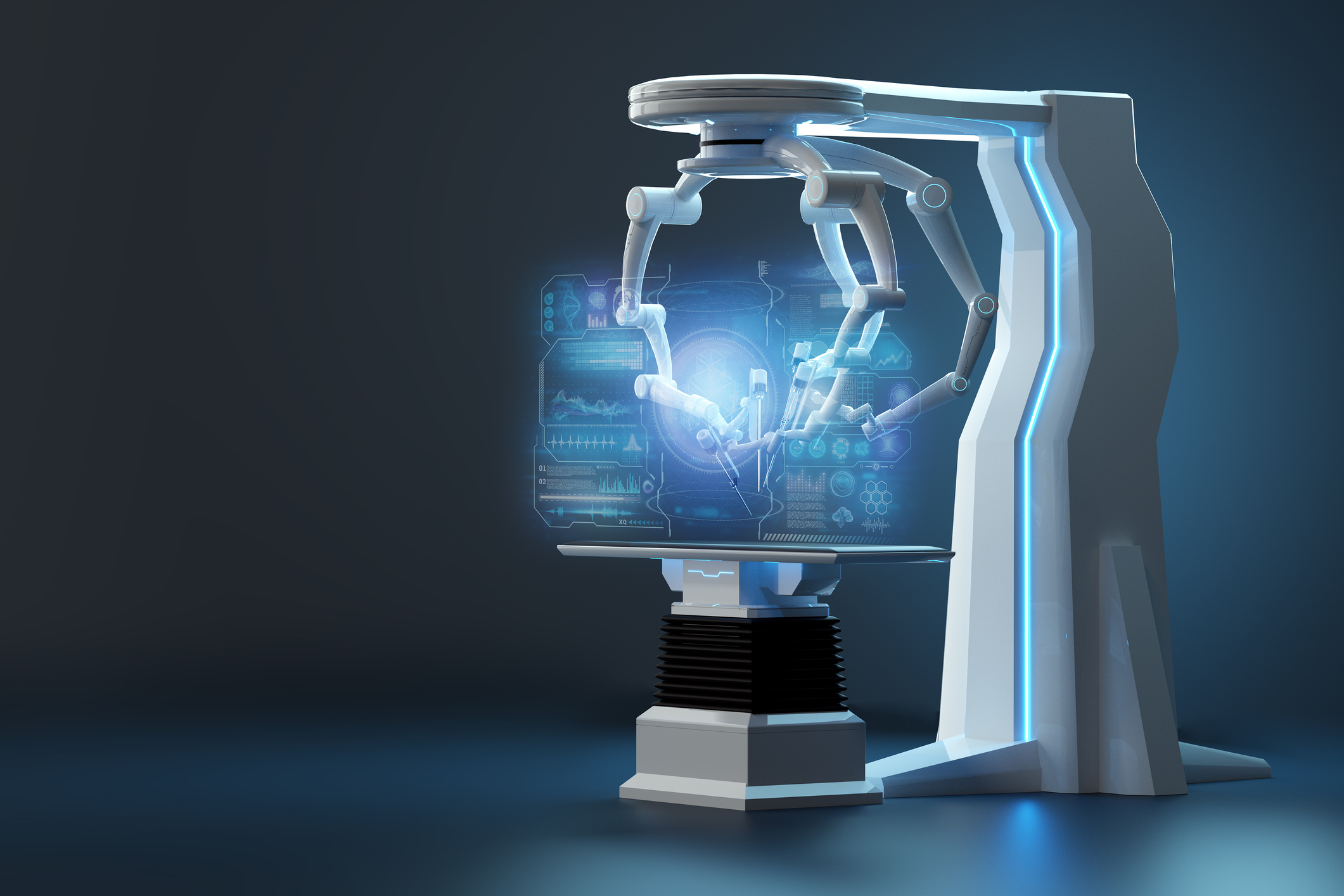 For medical device manufacturers, the right compute model improves surgery performance, minimizes processing latencies, and reduces the risk of system failure.
Over the past decade, image-guided surgery has become a recognized standard of care in the management of a number of disorders, including cranial, spine, orthopedic, and cardiovascular. Advances in imaging technologies now allow original equipment manufacturers (OEMs) to develop more precise and less invasive tools. Additionally, these surgical systems being deployed, along with their embedded compute engines, are requiring new security standards, manageability requirements, and diagnostic capabilities.
Medical device manufacturers now require, more than ever, their technology partners to be on top of their game for supporting instruments in the field for as long as ten years or more. Early collaboration within the design process provides development partners the necessary visibility to the compute requirements as early as possible, mitigating the chance for costly changes down the road.
Below are four targeted benefits every OEM of medical instruments should aim for with key strategic suppliers of their compute engines.
Performance Improvement. Whether it's the performance of existing systems or building from the ground up, the proper market expertise is required to fully understand the list of variables that can impact product performance. The right partners will have market-specific products performing image reconstruction, rendering, and optimize 3-D modeling.

Improved System Uptime. Monitoring service is key, providing detailed component-level information on computers and connected products. These tools can complement the OEM's existing monitoring toolset, or stand-alone resolving issues quickly and efficiently.

Minimize Security Threats. Partners should be providing a controlled, reliable, and predictable method to update the software and firmware on your fielded computing equipment through remote software deployment.

Avoid Costly Validation and Verification. A long-term strategic partnership will help reduce the complexity of product life cycle management – where component changes are planned to synchronize with your system updates, not with the IT market.
Use Case: Powering Artificial Intelligence for the Treatment of Colon Cancer
Advancements in imaging technology have increased the volume and resolution of images generated per case. Combing through the extremely high volume of high-resolution images can be challenging even for the most experienced clinical professionals. The introduction of Artificial Intelligence into computer hardware provides a valuable technology ally for clinical professionals. 
The results of successful A.I. implementation include:
Accelerated Productivity of Caseload Management

Augmented Diagnostic Quality and Consistency

Potential Improvement for Diagnostic Accuracy
Click the link to watch the full video of how Dedicated has partnered with a new surgical company to incorporate Artificial Intelligence into their colonoscopy instruments and the vast improvements it has brought to this area of treatment.
Dedicated Computing platforms are built on decades of experience in the healthcare diagnostic industry. As a strategic supplier for many of the leading healthcare original equipment manufacturers. Dedicated Computing provides a longer product life cycle that is scalable and designed specifically to meet the variety of needs for the image-guided surgery market.
Learn more about the Dedicated Difference
About Dedicated Computing:
Dedicated Computing designs, develops, and deploys high-performing technical compute platforms to support OEMs within the Healthcare, Life Sciences, Military/Government, Commercial, and Industrial Automation markets. Based on Commercial-Off-The-Shelf (COTS) technology, these platforms are designed for long life, high availability, are environmentally hardened, and supported by a complete service offering to deliver lifecycle and remote management services.