Strategic Support Takes Ownership of Product Performance
Posted by Dedicated Computing on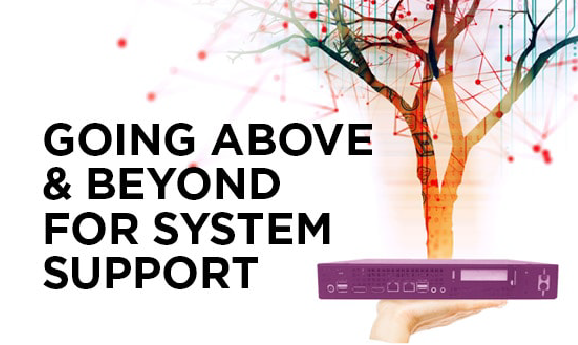 For OEMs, a competitive service model yields longer lifecycle and reduced costs
Developing high performance computing systems for the long haul is a powerful tenet of embedded design and manufacturing. In today's industrial PC landscape, a service department within the Original Design Manufacturer (ODM) is more than just a repair center, and extended support is more than lifecycle management.
A more strategic program of extended support and service – characterized by Original Equipment Manufacturers (OEMs) as a deeper level of partnership with the ODM or System Integrator – recognizes that embedded systems are often just too costly and too critical to tolerate downtime.

- Click image to download the white paper
These relationships are vital in keeping systems deployed and performing flawlessly, demonstrated by the use case of a global healthcare OEM, leading the industry with sophisticated surgical tools and systems. Its key platform was passing the 12-year mark in its worldwide deployment. As the manufacturer of the computing system, Dedicated Computing recognized the near-end-of-life for the product, and proactively reached out to the OEM to determine potential failures as well as preventative measures.
For example, one test demonstrated a 'sluggish response' from the computer, quickly confirmed as CPU performance being degraded by high temperature. A proactive course of action was recommended, including the replacement of fans in all deployed systems, an activity conveniently added to every routine service call. Costs and downtime were minimized – not only was this a low-cost part, but the replacement pre-empted more serious and more expensive failures from occurring. Dedicated Computing also worked closely with the organization's repair depot to develop protocols for consistent verification of repairs: using remote diagnostics, test packets were downloaded and run onsite, testing devices at the repair depot with guidance from the manufacturer.
Successful partnerships between OEMs and ODMs require that service and support go "beyond the repair" and is considered integral to the design and manufacturing process. OEMs requiring mission-critical systems win big with this approach, reducing downtime and ensuring a path to longer product lifecycle.
As part of DC OEM Playbook series, "Going Above & Beyond for System Support: Strategic Support Takes Ownership of Product Performance" provides a deeper view into how an ODM support program can extend the life of your device and the embedded system powering your device.
For greater insight and to empower a strategic approach to extended support and service, connect with Dedicated Computing.