Tapping Into Big Data in a Single Day
Posted by Gareth Harwood on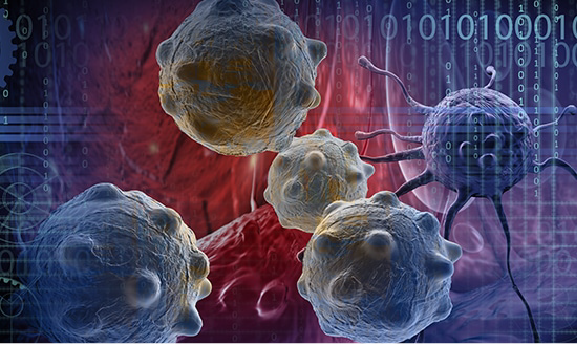 Faster Data Analysis Creates Meaningful Results in Precision Medicine
Data drives healthcare, and care improves when accurate, timely information is shared effectively. That is essentially the guiding principle of genomics, which creates highly personalized treatment plans based on an individual's genetic makeup. Fast data analysis is making a difference here, with technology at the heart of ambitious goals like improving outcomes and reducing the long-term cost of care for a worldwide population.
It once took weeks to benefit from healthcare data – collaborating and sharing data from labs, medical records, pharmacies, insurance companies and specialists, and then turning that information into well informed treatment plans. Now, HPC (High Performance Computing) cluster architecture is enabling processing to be done in hours. Once only available to government labs and super-computing environments, this scalable, standards-based technology is accessible to hospitals, clinics, and labs of all sizes and resources. On a global basis, healthcare innovators can tap into HPC to increase the value of data while significantly lowering their costs. Reactions to treatments are faster and more responsive, saving lives in all types of treatment settings.
The real-world result is that a child in treatment for cancer can have genomic sequencing done in four hours instead of seven weeks. Sequencing can even be done multiple times during treatment, monitoring the patient for drug resistance or relapse and allowing for flexibility and speed in adjusting treatment. Ineffective treatments can be quickly modified, minimizing unintended damage to patient health, and accelerating the search for treatments that deliver the most positive results.
In addition to delivering remarkable benefits for individual patients, HPC is driving the genomics industry forward quickly. The field is advancing decades faster than originally anticipated. Where precision medicine was thought to have global impact by 2050, the new target is 2020. The 'one size fits all' standard of care is no more, and HPC technology is poised to deliver higher value at lower costs in the widest range of research and treatment environments.
Click Here to Connect with the team at Dedicated Computing for more insight on HPC clusters, including deployments in various research and treatment settings. As your design, development, and deployment partner, we're problem-solvers by nature and will continue to share insight on HPC technology in blogs to follow. Any thoughts or questions you would like to see addressed? Just leave them in the comments below. Also, download our white paper, "Accelerating Precision Medicine with High Performance Computing Clusters," detailing how and why cluster computing is making a difference in life sciences.