The Impact of Virtual Training Expands with Portable Tech
Posted by Dedicated Computing on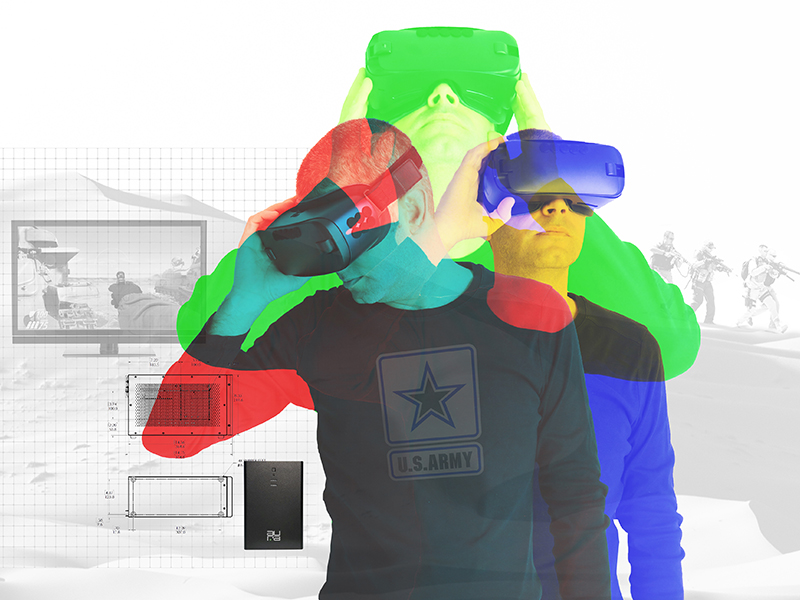 Small form factor systems scale down infrastructure while advancing AR/VR at the point-of-use.
The small shift that changes the game:
The shift to small form factor systems has the potential to reshape the modern training and simulation landscape. Flexible, portable systems are bringing high performance to the point-of-need – making a difference in convenience, cost, accessibility and results. Small form factors with the required power, position system operators for long term performance and extensibility, scaling down infrastructure while advancing crucial capabilities like augmented and virtual reality.
This newfound flexibility also includes qualification to a broader range of applications. For example, in a classroom training setting, solutions require minimal space on the user's desktop. Small form factors can also be installed directly inside a larger simulator, using the same VESA mounting specs required by monitors. With this versatility, cost-effective solutions are readily available – without sacrificing performance consistency at job sites, shipyards, military bases and factories.
Small footprint is a key enabler of this approach, replacing a field of rackmount servers with an individual PC positioned directly on the trainee's platform. Blending high performance processors and graphics cards (GPUs) to create a powerful, small form factor simulation engine, these lightweight, portable systems can be shipped from training site to training site.
New products, such as Aura from Dedicated Computing, are supporting the challenges of simulation systems once they are deployed, particularly systems routinely moved or shipped to the training point-of-need. The Aura platform includes tools for remote system health monitoring as well, reducing the need for onsite field service.
For the complete story on high performance simulation in a small form factor system, download the full white paper here.