The CPU/GPU Shortage is targeted to last Deep Into 2022. Here's What OEMs Can Do to Minimize Disruption
Posted by Dedicated Computing on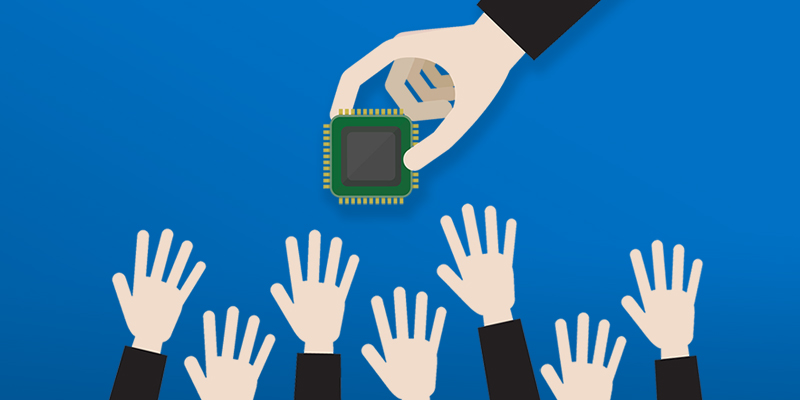 Thanks to Moore's Law, developers have been able to exploit ever-faster processors for decades. Yet while research hasn't slowed, the worldwide microchip shortage stands to disrupt the nearly inseparable partnership between hardware and software.

It is true. Even the most sophisticated products and instruments requiring the most advanced computational applications can't run without hardware. But what about your organization? What does all this mean for you and your team, and what action can you take to help mitigate the disruption to your business?

The answer lies in first understanding what's happening and why. Then, as a leader, you can take the proper steps to minimize disruption and maximize profit. So yes, the shortage is real, and it's having real effects on multiple industries. But that doesn't mean you can't take steps to stay ahead of the competition. So, to start, let's take a look at how we got here.
The Chip Shortage - What's Happening and Why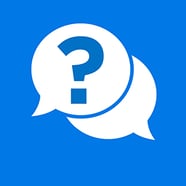 By now, you've undoubtedly read, heard, and discussed it -- the world is slowly starving itself of microprocessors. But be careful not to dismiss the headlines as being hype. On the contrary, there are legitimate reasons for this situation that emphasize the uniqueness of our times:
COVID-19: Even today, you may be reading this at home instead of in the office. According to a Washington Post story published in March of this year, the pandemic caused both an uptick in sales of laptops and consumer electronics. And, as recent as the date of this publishing, the pandemic continues to impact global trade out of Taiwan and other countries key to the semiconductor manufacturing industry.

The Auto Industry: Automakers cut production in response to the pandemic but were surprised that car demand didn't lessen. That means they didn't order enough CPUs when they could have. Therefore today, a large number of cars remain on the production lines waiting for their computer components.

Consumer Demand -- Smartphones: The latest generation of 5G phones require more processors than ever. Once thought of as immune to the shortage due to its in-house fabrication, Apple admitted in April that their phones still use some 'legacy chips,' like the ones used in autos. The net result? Apple and Samsung's combined demand is likely to weigh on the limited chip supply.

Environmental -- A drought in Taiwan has caused the government to divert the water supply customarily used by their manufacturing plants like Taiwan Semiconductor (the world's largest producer) and send it to residential areas. And without water, the chip fabrication plants can't produce enough to meet demand.
When and Why the Shortage Will End - Expert Predictions
Opinions vary on how long the shortage will last, but no one predicts a speedy resolution. On the optimistic end, Taiwan Semiconductor's CEO C.C. Wei predicts the shortage for the auto sector will bottom out in Q3 of 2021 and steadily begin to improve. Afterward, his company can presumably focus on production for the rest of the market.
Accompanying Wei's optimism of course is the expected price increase from TSMC. As of 8/27, according to online reports from windowscentral.com, the price increase for CPUs/GPUs could begin as early as December of 2021.
On the other end of the spectrum, Intel CEO Pat Gelsinger told the Wall Street Journal he sees the shortage lasting until sometime in 2023, with the regaining of supply beginning late in 2021. Later, Gelsinger added that his comments were based on Intel's specific ability to fabricate chips, to which they are investing $30 billion into plants in Arizona and Ireland and $200B overall. We found this unplugged interview from New Street Research to be the latest messaging from Gelsinger.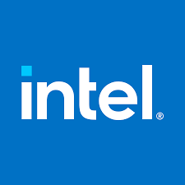 While Intel's strategy includes doubling down on manufacturing and more selective use of foundries, the world's equipment manufacturers are trying to predict when Intel's supply will catch up to demand.

Furthermore, while any prediction versus no end in sight might be good news for business and consumers alike, Gartner Group analyst Alan Priestley believes some industries, like smartphones, have yet to feel the effects of the chip shortage because they build so far in advance.
The Chip Shortage Impact on OEMs
Beyond the automotive industry and consumer products, global OEMs (original equipment manufacturers) of industrial equipment are feeling the effects of the shortage.

Medical Applications: While possibly seeing increased demand from patients needing more care during the pandemic, health technology suppliers stand to see production slowdowns. Understandably, most life-saving or elective procedures and devices are aided or even performed by CPU-powered hardware and software. As a result, OEMs that serve the med-tech industry face a shortage of platforms and components to run their applications.

Life Sciences: Life science companies rely on their ability to analyze large amounts of clinical trial data. And for obvious reasons, drug discovery has taken on more urgency than ever. So, to develop and test the latest breakthrough medicines, these companies need as much computing power as they can afford. And, just as in medical devices, related software providers are at risk for not being able to deliver products without the necessary hardware.

Aerospace: Aerospace companies are anticipating a large-scale return to travel and are planning to boost production. As air travel continues to rise, pilots who have been sidelined due to the pandemic, are now required to re-enter training facilities. Solution providers serving this space should be ramping up, not down, for more demand. If they're not already, your customers may be looking for more from you than ever.
What OEMs Can Do to Minimize Disruption
Regardless of the industry, seizing control of your technology supply chain is the right approach. Still, doing so pragmatically with expert help is crucial. So here are a few important considerations: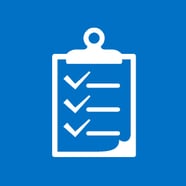 Setting expectations: Whether yours or your customer's, delivery expectations need to be reset based on current availability. It's not about giving your customers excuses but being realistic and helpful. And with such a highly publicized supply crunch, delays in implementation should hopefully be understandable.

Planning: Ironically, a slowdown in chip manufacturing necessitates quicker action for OEMs in the form of planning. Therefore, you'll need to anticipate your hardware needs further into the future so you can accommodate for the longer lead times from chip manufactures.

Product Design: To meet your needs, it's best to design your solution with the help of a hardware partner. Armed with deep insight into inventory and supply, the correct partner will help you specify your hardware for not just performance expectations, but availability expectations for when you need them.

Certification: Whether deploying domestically or internationally, it's best to partner with a supplier who understands all required hardware certifications. Otherwise, you risk shipping delays and added expenses even when you have all the correct hardware.

Advance Ordering: Unfortunately, the shortage has made just-in-time delivery of chips impractical, if not impossible. In response, many OEMs are ordering their hardware well before it is needed and, in some cases, are doubling their orders to account for extended lead times for component availability issues. With the right hardware partner, you can reserve the components you need now and in the future.

Leveraging Life Cycle and Service Expertise: Through remote monitoring and preventive services, a full-featured hardware partner can help predict when your existing servers need replacement, or potentially extend the life of your equipment. They may also suggest alternative configurations based on product availability, fulfilling current demand and customer satisfaction. In some cases, the performance of existing computing systems can be optimized and improved by as much as 40%.
Your Next Step
Chances are, as an OEM, your customers choose products based on the problems they solve and the value they deliver. Partnering with the right hardware vendor today can provide a similar benefit. By understanding your long-term processing needs, hardware partners can match your technical needs with today's AND tomorrow's supply needs.

Now is the time to act if you would like to get ahead of the CPU/GPU supply shortage. Dedicated Computing designs, develops, and deploys advanced computing platforms to support OEMs within the Healthcare, Life Sciences, Military/Government, Commercial, and Industrial Automation markets. Based on decades of market expertise for leveraging Commercial-Off-The-Shelf (COTS) technology and customized engineering, DC platforms are designed for long life, product consistency, are environmentally hardened, and supported by a complete service offering to deliver lifecycle and remote management services.

To leverage Dedicated Computing's capabilities during this unprecedented time, request a meeting with one of our experts today.
Request a Meeting with Dedicated Computing: