The Power of Today's All-in-One
Posted by Harley Firth on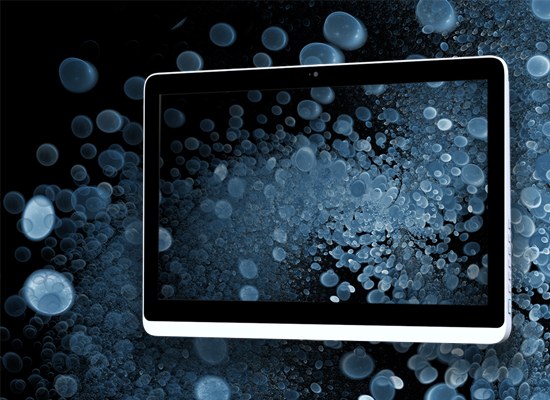 Desk, cart and bench top computing space comes at a premium. Medical instrument and equipment manufacturers constantly strive to decrease the size of their computing devices, while modernizing the look and feel of their equipment. Unfortunately, early All-in-One (AiO) computer platforms couldn't meet the performance requirements of many customers; they were large, heavy platforms that under-performed despite being overpriced.
That has all changed...
Today's All-in-One computing platforms are powerful, space saving, enterprise interfaces that can meet any number of high-performance computing needs.
The Dedicated Computing M215, Long-life, medical grade 21.5" AiO is a world class, purpose built, computing and touch interface solution, specifically designed for cart or bench-top medical applications. It is the perfect All-In-One for medical instrumentation OEMs.
Sleekly designed in an off-white enclosure, and sporting medical grade safety certifications, markings and power supply, the M215 can be used near the patient, on a cart or wall mounted for a variety of applications due to the built in 100mm VESA hole pattern. It hosts a wide range of memory and storage options and can be delivered with a host of Intel processors. The projected capacitive touchscreen boasts 10-point multi-touch capability, is capable of being wiped down with laboratory grade disinfectants and has a surface hardness that will withstand scratching or impact.
It is also a long life, managed platform, incorporating embedded computing primary components with final assembly and configuration (including image loading) occurring at our manufacturing facility in Waukesha, WI. The M215 can be configured to meet almost any need, big or small.
Benefits to an All-In-One
Attractive/Modern
10 Point PCAP Touch
Medical Grade (Ul60601-1 4th Edition)
Low Cost
Configurable memory (up to 32GB) and storage (up to 4TB)
Sold with or without a stand
Long Life System
Powerful Intel Core i3, i5 or i7