Time to Scale Your Visual Systems?
Posted by Dedicated Computing on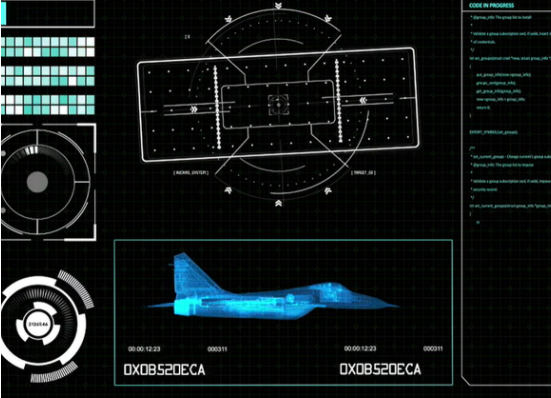 Here's how to enable a global-wide technology refresh, covering over 30 locations and thousands of systems.
A.I. is forcing OEMs to rethink their platform strategies, including when and how to refresh or upgrade existing systems deployed around the world. Software improvements, security upgrades, and performance enhancements are driving training and simulation OEMs to seek an advantage for gaining more flexibility and maintain longevity with their hardware platforms.
One of Dedicated's customers, a major aerospace OEM, provides an example of how collaboration and early discussion can build an upgrade strategy. We provide this customer with high-density rackmount compute systems that power its full-flight military simulators and run the industry's most comprehensive visual database. Our design, development, and deployment methodologies enabled a global-wide technology refresh, covering over 30 locations and thousands of systems. The organization's training and simulation systems were in use throughout various branches of the armed forces, customized to a range of end-user needs and with thousands of computers deployed at government installations worldwide. At the eight-year mark, systems were performing well but lacked the computing horsepower to handle the processing demands of the firm's latest software release. Systems needed updating with additional memory and a more powerful video card – features with the potential to cascade additional requirements, such as a bigger power supply and greater cooling requirements. OEM/ODM collaboration helped determine the ideal strategy for whether to replace or upgrade all systems.
The OEM partnered with Dedicated Computing to evaluate and propose design, engineering, and deployment options to guide them to the most effective and efficient approach. Dedicated Computing performed an engineering assessment, identifying specific challenges, design factors, benefits, and costs:
System upgrade could be achieved without voiding critical industry certifications such as DoD or STIG

System longevity would benefit from proactive cleaning of chassis fans, with selective fan replacement as needed

The video card required a new type of retention bracket

The power supply was sufficient and required only a new harness

Designing in a right-angle power adapter would allow clearance between the video card and chassis

Advancing system performance required replacement of memory, video card, power supply harness, and more
Crucially, financial analysis of the upgrade plan verified its cost at 40% less than the cost of deploying new systems. An engineering proof of concept was quickly undertaken, including design of a new power adapter, retention bracket, power harness, and cooling solution. Proof of concept testing validated system performance, demonstrating the upgrade's value as the ideal strategy for updating the manufacturer's wide base of deployed systems.
Part two of this blog series will focus on the logistics behind the project. To begin the conversation with Dedicated Computing about bringing immersive LVC training systems to the point-of-need, connect with us engineer-to-engineer at inquiry@dedicatedcomputing.com or 877.833.4848.
Learn More About DC's Capabilities:
About Dedicated Computing:
Dedicated Computing designs, develops and deploys high performing technical compute platforms to support OEMs within the Healthcare, Life Sciences, Military/Government, Commercial, and Industrial Automation markets. Based on Commercial-Off-The-Shelf (COTS) technology, these platforms are designed for long life, high availability, are environmentally hardened, and supported by a complete service offering to deliver lifecycle and remote management services.