For OEMS – Knowledge is Power When It Comes To AI-Readiness
Posted by Dedicated Computing on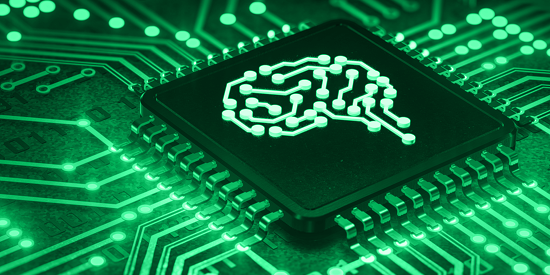 Understanding the hardware/software relationship is key to successfully pursuing AI-centric applications
---
For Original Equipment Manufacturers (OEMs), how they go about educating themselves on AI-readiness is key.
First and foremost, monitoring changes occurring in the hardware/software relationship is one way OEMs can stay in tune with new application priorities and the new technology driving evolution. OEMs understand their industrial PC suppliers are not the "AI experts," but are, however, embracing the wave of emerging technology as a disruptor for many of their customers in healthcare and industrial automation.
Who should be paying the closest attention? Typically, the software team dictates the hardware requirements, but the hardware supplier can have visibility into product trends the OEMs may typically not see.
The next question is, depending on an organization's role, why care about AI? The answer is, because sharing responsibility as a design partner is at the heart of AI-enabled systems. To the industrial computing supplier, AI is all about anticipating the need to process more data, helping customers prepare for massive amounts of data to process just as fast, if not faster, in the near future. Edge systems will be generating more and more information and customers expect their suppliers to help them prepare, not only for a shift in mindset but also for scale-up readiness.
Other systems may simply face new environmental rigors – automating complex functions is no small feat in the uniquely diverse and harsh settings that characterize the industrial universe. At the same time, OEMs must invest resources in understanding how forms of AI such as machine learning and machine reasoning take center stage in driving new competitive efficiencies. It is on this landscape that designing for 'today's performance' is likely to be insufficient – not only is a future mindset critical to success but a willingness to embrace a learning curve in how to wisely implement AI in industrial systems.
The following use cases demonstrate the technology in context, providing a starting point to ask smart questions about how to evolve your own application performance.
AI Use Case: modernizing the factory floor
Connected systems not only generate and share data, they use it to make decisions in real-time. This draws critical value from high-speed tasks that are happening very quickly and for long periods of time, such as quality assurance operations handled by machine vision tools or ongoing predictive health monitoring. Deep learning algorithms are ideal for such applications, offering adaptable yet precise, non-stop performance. When systems are empowered to continuously acquire performance data, they can help identify their own service problems before they occur, including troubleshooting difficult-to-diagnose issues.
AI Use Case: AI is moving to the edge
AI's impact goes far beyond compute demands, and includes memory, storage and networking. For example, effective performance will require innovations in high bandwidth memory, on-chip memory and non-volatile memory, as well as avoiding I/O bottlenecks to capitalize on data transfer and high-speed interconnects. Edge applications could include AI accelerators in cameras, consumer electronics, autonomous vehicles and more.
For industrial operators, AI challenges may lie in skills training or modernizing overall operations; for the OEMs of industrial computing systems, the challenges are designing for the future.
Demands on individual OEMs may be as varied as the hardware/software design will always remain critical to long-term scalability and support.
Taking on a new industrial revolution
As devices are expected to get smarter, OEMs need to lead the way – demonstrating strong understanding of what AI can and cannot do, how to handle increasing application workloads, and how to develop smart design strategies in the face of constant technology evolution.
What can you do to learn more and prepare?
Consider investing in your AI education to complement hardware design knowledge and expertise, connecting with resources such as the AI Hardware Summit and the Manufacturing Leadership Council as helpful resources.
For more information on how to prepare for the impact of AI and the potential impact to your company's success, talk to one of our Dedicated experts at inquiry@dedicatedcomputing.com.